We hope you love the top products we recommend! Please be informed if you buy something through this guide, we may get a share of sales.
Your body requires amino acids, the building blocks of protein, for several reasons including repair of tissues, and the growth and development of muscles.
Approximately 35% of the body's BCAAs are concentrated in the muscle tissue.
However, in as much as your body requires BCAAs for proper functioning, it is not capable of making them and that is where nutritional intake steps in.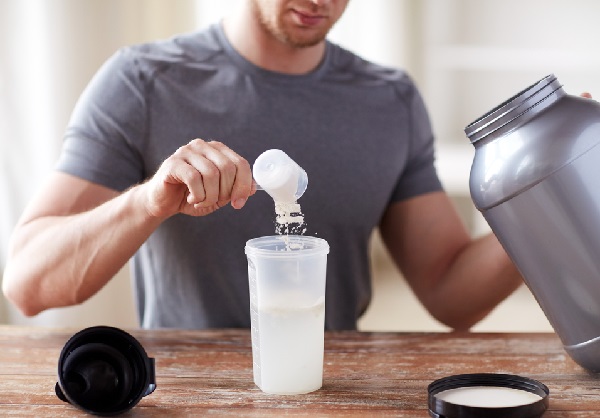 ---
Natural food sources that deliver BCAAs
There are three main branched-chain amino acids, aka BCAA that have been named as per their molecular structure; valine, isoleucine, and leucine.
Below is a list of some of the natural food sources that deliver these important amino acids to our bodies:
Egg whites
Whole eggs
Turkey breast
Canned tuna
Tilapia
Wild caught salmon
Flank steak
Lean ground beef
Fresh tuna
Chicken breast
Read Guide: Creme-de-creme pre workout bcaa for ladies here!
Egg whites
In case you are one of those people who is conscious of just how much fat they are consuming on a day-to-day basis, then egg whites are a good option for you.
Even though egg whites have a low BCCAA count (0.8 grams of BCAA per serving) they also very low on calories (25 calories for 3 tablespoons of egg whites).
You could easily include them in your diet without having to worry about surpassing your daily limit of calories.
Valine: 0.3 grams
Isoleucine: 0.2 grams
Leucine: 0.3 grams
Whole eggs
Apart from containing muscle-building protein, whole eggs also contain heart-friendly fats.
One whole egg delivers about 1.3 grams of BCAAs, meaning that if you consume 5 eggs on one day, you will actually be getting just as much BCAAs as those in a chicken breast.
If you would like heart-friendly fats but still need to watch on your cholesterol, you could use half a whole egg mixed half egg whites in preparing your meals.
Valine: 0.4 grams
Isoleucine: 0.3 grams
Leucine: 0.54 grams
Turkey breast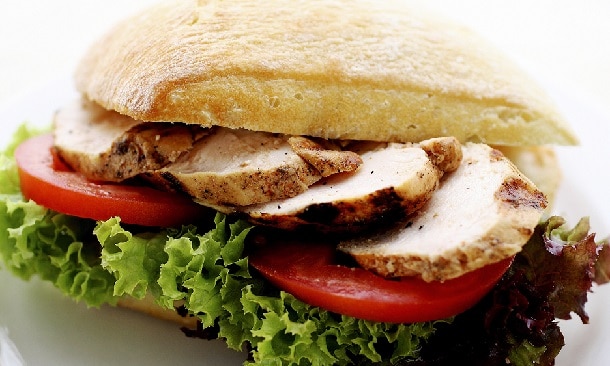 This is a great substitute for chicken breasts as turkey actually tends to be more flavorful.
In addition, they much bigger compared to chicken breasts thus leaving you with a couple of meals for your week.
Every six-ounce serving delivers 5.2 grams of BCAAs to the body.
Valine: 1.3 grams
Isoleucine: 1.1 grams
Leucine: 2.8 grams
Canned tuna
Given that wild-caught tuna is not always available particularly depending on the season, canned tuna becomes a nice alternative.
Tuna is a fast, simple and a pocket-friendly means of meeting you BCAA requirements, providing about 5.6 grams of BCAA for every six-ounce portion.
Moreover, canned tuna helps you avoid the intake of heavy metals such as mercury, as you could conduct research on the brands that have been responsibly obtained.
Valine: 1.6 grams
Isoleucine: 1.5 grams
Leucine: 2.5 grams
Wild tilapia
Another great fish-based BCAA source is wild-caught tilapia, which is a very mouth-watering and economical way of enjoying your ratio of amino acids.
A six ounce serving of wild-caught tilapia delivers 5.9 grams of BCAAs to the body.
We particularly recommend wild-caught tilapia given that there has been a lot of bad publicity on farm-raised tilapia in the past few years.
Valine: 1.6 grams
Isoleucine: 1.6 grams
Leucine: 2.7 grams
Wild-caught salmon
Full of healthy fats, wild salmon is a nice source of muscle-building amino acids.
You will get an impressive 5.9 grams of BCAAs from a six ounce serving of wild salmon.
You could also try farmed-salmon, however, try limiting your intake as chances of it containing mercury and other heavy metals are quite high.
Valine: 1.7 grams
Isoleucine: 1.5 grams
Leucine: 2.7 grams
Flank steak
Flank steak is simply a steak cut from a cow's stomach and is a nice protein-rich dish for supporting your goals of fitness.
Similar to ground beef, this cut of meat could be somewhat hard to digest and so we recommend sparingly consuming it as part of your balanced diet.
A six-ounce portion delivers 6.2 grams of BCAAs.
Valine: 1.8 grams
Isoleucine: 1.6 grams
Leucine: 2.8 grams
Lean ground beef
Perfect for making vegetable sauté and hamburgers, ground beef is a simple and fast way of getting your BCAAs.
Given that some people find it somewhat difficult to digest, it is better off consumed as a meal about two hours before or after a workout.
With more than 95 percent of the fat taken off, you will get about 6.2 grams of BCAAs from a six ounce serving of lean ground beef.
Valine: 1.8 grams
Isoleucine: 1.6 grams
Leucine: 2.8 grams
Fresh tuna
On the same level as chicken breasts as the dish with the highest amount of BCAAS, every six-ounce portion of fresh tuna provides 6.6 grams of BCAAs.
The one and only reason as to why fresh tuna does not surpass chicken breast is because of the possibility of mercury content in the fish.
When purchasing your tuna, go for store or brand whose products have le lowest mercury levels.
Valine: 1.9 grams
Isoleucine: 1.8 grams
Leucine: 2.9 grams
Chicken breast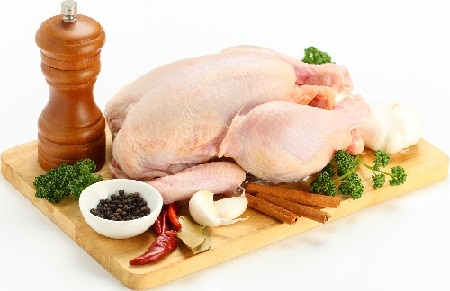 Very low in fat and bursting with about 35 grams of protein for 170 grams (six ounces), chicken breasts are certainly the most popular food for muscle building.
A six-ounce portion of chicken breasts delivers 6.6 grams of BCAAs, making it the number one food on the list with regards to the amount of naturally-occurring branched-chain amino acids delivered to the body.
Valine: 1.9 grams
Isoleucine: 1.8 grams
Leucine: 2.9 grams
Conclusion
Branch chained amino acids (BCAAs) form an important part of the diet of anyone looking to keep fit and/or build muscles.
This means the choice of food really matters as different foods contain different amounts of BCAAs per serving.
Just ensure that you make your purchases from trusted and well-known stores or brands.
---
Amazon Disclosure: "We are a participant in the Amazon Services LLC Associates Program, an affiliate advertising program designed to provide a means for us to earn fees by linking to Amazon.com and affiliated sites."