We hope you love the top products we recommend! Please be informed if you buy something via this guide, we may get a share of sales.
It is quite challenging to get into good shape.
This is public knowledge; everyone knows it.
However, with a solid weight loss plan, you can lose all the weight you want to lose.
Some of the key things to include in your weight loss plan are intense exercises and a balanced diet. Every weight loss plan should always include the two.
Because without them it is nearly impossible to lose weight.
If you are already exercising hard and eating right then adding a good fat burner like this one is a great idea.
Why?
Because it will support your weight loss journey and give you that extra push you need to lose even more pounds every week.
Below is a review of the fat burner and every important detail you need to know about it.

---
What Exactly is The Hydroxycut Max! For Women?
Hydroxycut is one of the most renowned fat burners for men and women.
It has been around for ages and has helped many women to successfully lose tens of pounds of weight.
This one is a product that they have designed specifically for women.
So if you are of the feminine kind you will definitely like it. It works like a charm because it has the right ingredients to support women in their weight loss programs.
Perhaps the thing that makes it stand out the most is the fact that it also has ingredients that enhance feminine features.
The ingredients which include biotin, folic acid, and collagen, will help you to improve the health of your hair, nails, and skin.
Who wouldn't want shiny hair, good nails, and glowing skin? No one.
Hydroxycut Max! For Women Sizes
This supplement is available in the form of capsules.
There are thirty capsules in each container. The capsules are special quick-release capsules that will quickly release useful ingredients once consumed.
What Makes This Supplement Special?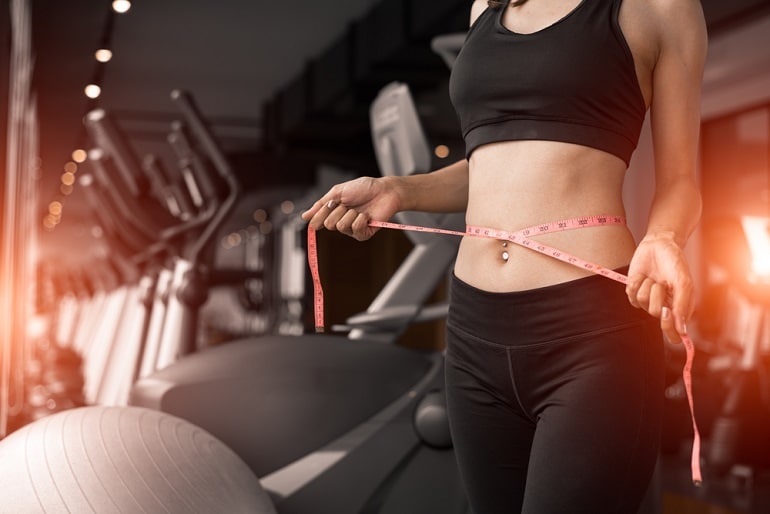 There are several things that make this weight loss product special.
Hydroxycut Max For Women is a science-based weight loss product
Most weight loss products that are sold are based on pseudoscience. This one is not.
Because it is based on real science. The ingredients used in it are quality ingredients that have in the past been proven to support weight loss in one way or another.
Furthermore, two studies have been conducted specifically to test the efficacy of this product.
Both studies revealed that the product can help people to lose twice the amount of weight those who don't use it lose if both groups are subjected to the same training and eating conditions.
So it is a very effective product.
It includes a host of other ingredients that provide additional benefits
This product includes several other special ingredients such as silicon, argan oil, collagen, biotin, and folic acid that the manufacturer refers to as the radiance complex.
This complex provides nail, skin, and hair support.
So in addition to this Hydroxycut making your waistline smaller, it will also make your nails to look healthy, improve your skin, and beautify your hair.
It is the best-selling weight loss brand
Several surveys have shown that Hydroxycut is the most popular weight loss brand in the United States!
The company has sold millions of products to women and men across the country to help them melt fat.
So if you want to use what other Americans go-to for weight loss, buy this supplement now.
Hydroxycut Max is 3rd party tested
Unlike other weight loss products whose ingredients people don't know and whose safety is also unknown, this one is third-party tested. It is tested and verified to contain the ingredients that it says it has on the label.
It is also made of 100% quality ingredients in the United States.
The ingredients are made specifically for women
In our opinion, this is perhaps the best weight loss support supplement for women. Why?
Because it is only made of female-friendly ingredients. Ingredients that will do no harm to you regardless of how frequently you use this product.
One thing though, don't use this product before going to bed because it will keep you awake for long. You will regret it.

---
Who Should Buy This Weight Loss Product?
This product is fantastic for women who want to lose weight. It is also perfect for those who want to improve their skin, nails, and hair while losing weight.
Men can also probably benefit from taking this supplement. This is because the ingredients in it will work the same way for men as they are designed to work for women.
The Ingredients
The main ingredients utilized to make this product include robusta coffee extract, caffeine anhydrous, iron, biotin, folic acid, avocado oil, kiwi, mango, prickly pear extract, hydrolyzed collagen, argan oil, silicon, and cysteine.
Where to Buy Hydroxycut Max! For Women
This product is best bought from Amazon. Because it is on this marketplace that it is affordable and easy to ship to most places around the world.
Conclusion
This is a brilliant product in our opinion. It has ingredients that not only incinerate fat but also support hair, nails, and skin.
The product works primarily by boosting metabolism and energy.
In our opinion, it is not a run-of-the-mill product but a special and effective one that can help men and women significantly with weight loss.

---
Amazon Disclosure: "We are a participant in the Amazon Services LLC Associates Program, an affiliate advertising program designed to provide a means for us to earn fees by linking to Amazon.com and affiliated sites."