Scivation, the company behind this product, is a renowned North Carolina supplements company that focuses on making powerful workout fitness supplements.
Based on its solid history of making outstanding products, we were honestly expecting a masterpiece and was definitely not disappointed.
Scivation makes many fitness products under different brands.
Its BCAA brand is known as XTEND.
And XTEND is not just another little brand trying to make it in the supplements industry.
It is the biggest BCAA brand on the planet.
This is according to cumulative global sells from 2004.
This Xtend BCAA powder is one of the brand's top/ very good BCAA (Branched-chain amino acid) products.
I have not tried any of the other ones but if they are even half as good as this one, then they are also definitely top products.
Several things make this Xtend product to stand above the competition.
They include its indulgent and realistic flavors, its ability to develop lean muscle, its ability to significantly boost strength, its ability to accelerate recovery, and its ability to help users to stay hydrated with the help of electrolytes.
It is truly a wonderful product that most athletes and non-athletes would equally like.
In this Xtend BCAA review, you are going to learn everything you need to know about the product.

---
Xtend BCAA Flavors
Xtend BCAA will be frankly one of the best workout powders you have ever tasted.
I know, I know.
You may have heard the statement before but I promise you that this one is different.
The one I tasted was the Xtend BCAA Mango Madness Flavor and I absolutely loved it.
You don't like mango?
No problem, there are 16 other flavors to choose from.
They include Watermelon Explosion, Tropic Thunder, Tangerine, Strawberry Mango Madness, Strawberry Kiwi Splash, Smash Apple, Pink Lemonade, Pina Colada, Natural Raw, Margarita, Lemon Lime Squeeze, Knockout Fruit Punch, Italian Blood Orange, Glacial Grape, Freedom Ice, and Blue Raspberry Ice.
The most popular brands include Mango Madness, Blue Raspberry, Glacial Grape, Watermelon Explosion, Natural Raw, Smash Apple, and Pink Lemonade.
Xtend BCAA Mango madness: This is the flavor I used to review this product. It is very refreshing and has a good hint of mango in it.
Xtend Blue Raspberry Ice: This flavor tastes kind of sweet like berry bubblegum but it isn't chewy.
Xtend Glacial Grape: This is an excellent flavor that is not too sweet and kind of like Koolaid. It doesn't have an aftertaste.
Xtend Watermelon Explosion: This flavor has a light and refreshing taste that many people will definitely like.
Xtend Natural Raw: Excellent flavor that is really neutral more than anything else. I think this is the unflavored version of this good BCAA.
Xtend Smash Apple: Has a green apple taste that is perfect for making shakes and smoothies.
Xtend Pink Lemonade: It is, I think, the easiest flavor to take alone. Can be simply mixed with chilled water and consumed. Its taste closely resembles the taste of lemonade.
---
Why the Xtend BCAA stands out in the BCAA products market?
The Xtend BCAA stands heads and shoulders above other branched-chain amino acid products on the market because of a few reasons.
The reasons are as follows:
It helps with lean muscle development and strength development
Xtend BCAA is well-concentrated. It delivers more than 7g of quality branched chain amino acids per serving.
Supplementing yourself with such a good quantity of quality BCAAs has been proven to have positive effects on lean muscle development.
It has also been proven to have a positive effect on growth.
Most other BCAA products deliver only 5 grams or less per serving. This is usually not enough for serious muscle protein synthesis and growth.
The quality of BCAAs delivered by Xtend is also higher than what is found in other products.
This also means that you are more likely to get positive results from Xtend than from competitor products.
It accelerates recovery
The quality BCAA in this product accelerates recovery.
But every BCAA product has BCAA, right? Yes.
However, unlike other BCAA products, this one has got additional Xtend BCAA ingredients including Citrulline malate, glutamine, and hydrating electrolytes. These ingredients are referred to as performance ingredients.
In addition to BCAA, they help the body to repair, refuel, and recover faster.
In a gist, this product has additional Xtend BCAA ingredients that help with recovery that other products don't have.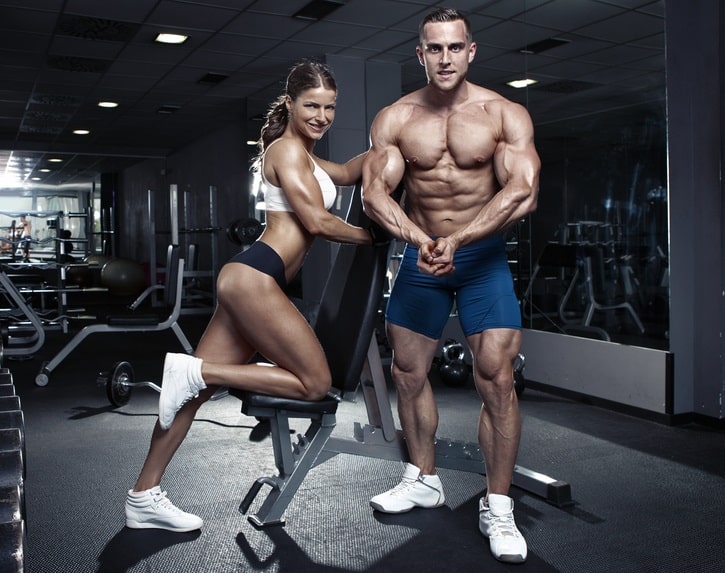 It helps you to stay hydrated
This special BCAA product has got hydrating electrolytes to help you stay hydrated throughout workouts.
I can tell you for sure that there are not many other BCAA supplements that have such ingredients.
So if you want a supplement to help you stay hydrated throughout workouts. It is what you should go for.
It tastes good
Most BCAA products do not taste good. This Xtend product is different.
It is available in seventeen different delicious flavors. Each of the flavors has a different taste. And they all honestly have good tastes.
If you are unsure of which among the 17 to choose, go for the Xtend BCAA Mango Madness.
It is simple and refreshing.
It has no side effects
Unlike some other BCAA products and supplements that have banned ingredients and allergens that can cause negative side effects, this good BCAA product is clean and has no side effects.
It is tested and proven to have no banned substances by renowned third-party laboratories.
According to Scivation, the product has the NSF certification, which means it has no doping or sport-banned substance. Its ingredients are also very clean; nothing problematic or allergy causing.
In short, this is a BCAA product you can take with the utmost confidence because it is unlikely to affect you negatively like other BCAA products.
It has a money-back guarantee
Scivation believes that this is the best BCAA supplement in the world. For this reason, the company has a money-back guarantee on the product.
So if you are not satisfied with anything about it, you can get your money back.
Not many other BCAA supplement makers have a money-back guarantee on their products, which implies that they are not pretty sure of how effective they are.
But Scivation is.
The company is confident in the quality of Xtend BCAA hence the guarantee.
This is proof of how superior the product is in comparison with its competitors on the market.

---
Is Xtend BCAA Good for Weight Loss?
Absolutely. It has got the Xtend BCAA ingredients to help you train for longer and burn more fat in the gym.
It also has ingredients that help to keep the body in the fat burning state helping you to continue burning fat long after you step out of the gym.
So yes, it is good for weight loss.
Who Should Use it and Who Should NOT?
Anyone and everyone can take this supplement. This is because it is a clean supplement made from natural high-quality ingredients with zero banned/illegal substances.
So whether you are a man, a woman, a beginning gym-goer, an advanced gym-goer, an athlete or a non-athlete, you can take this supplement.
It will help you to achieve your fitness goals and to stay healthy.
How to take it for Maximum Benefits
According to the manufacturer of this product, it is designed to be taken daily.
On training days it will deliver energy for training, electrolytes for hydration, and branched chain amino acids for muscle protein synthesis, while on rest days it will supply ingredients for recovery and muscle damage repair.
Since it has no negative side effects, it can be taken daily for a long time.
For maximum results, it should be taken around three to four times daily to supply your body with the nutrients it needs to train effectively and recover/ rest effectively.
Similar BCAA Supplements By Scivation
a) Scivation Xtend Ripped BCAA Powder
This powder is best known for providing clean BCAAs for lean muscle building and cutting
It has no sugar or carbs
It burns fat
It is available in four flavors
It improves performance without using banned substances
Has no stimulants
b) Xtend Energy BCAA
This product is best known for providing significant energy
It is available in three flavors including mango, fruit punch, and blue raspberry
Made of quality Xtend BCAA ingredients
Helps with muscle growth
It has electrolytes that help with hydration
Provides results faster
c) Xtend FREE BCAA Powder
One of the cleanest Xtend products ever
Has no sweeteners, flavors, or colors making it perfect for sensitive people
Provides seven grams of quality BCAAs per serving
Available in two flavors: strawberry kiwi and crisp apple
Made only of natural ingredients
Helps with muscle growth and recovery
d) Xtend Hydrasport
Regarded as one of the best recovery BCAA products ever made
Provides good and clean hydration with electrolytes
Extremely safe product
Supports recovery like nobody's business
Delivers 7 grams of BCAAs to support muscle building
e) Xtend Carbonated Zero Sugar
This is kind of like the RedBull of BCAAs
It provides a good dose of energy to fuel your workouts
It provides enough good BCAAs for muscle building
It has ingredients to enhance hydration
It has ingredients to support and accelerate recovery
It enhances performance naturally without banned substances.
---
Best Place to Order Xtend BCAA Online
To choose the best place to buy something the number one consideration is usually price. Most people will buy something at the store that sells it the cheapest.
Amazon.com has got several sellers selling the same products on its platform. Different sellers usually sell the same products at different prices.
This means that whatever you are looking for, it is probably Amazon.com that has it at the cheapest price.
This makes it the best place to buy many things including supplements.
Additionally, Amazon also has a quality guarantee.
All the products you buy from them are original unlike the products on some other sites.
So you can always buy Xtend BCAA Amazon on their site and expect to receive the right thing every time.
Lastly, Amazon usually delivers its products faster than most other retail sites. So if you want to your order to arrive the soonest, you should order it directly from Amazon stores.
Conclusion
The Xtend BCAA product reviewed here is one of the best if not the best.
It is made from high-quality ingredients and it is well concentrated to provide you with a very good quantity of BCAAs per serving (7 grams).
The quantity of amino acids it provides per serving is sufficient for serious lean muscle building.
The product also has other ingredients that promote recovery, refueling, and muscle damage repairing.
It is truly a one of kind product that is made to the highest standards without any banned or problematic ingredients.

---
FAQ:
Q: Which Xtend BCAA flavor is best?
The best flavor from this review is the Xtend BCAA Mango Madness flavor.
It has a light, refreshing, and slightly sweet taste.
The pink lemonade flavor is also quite good.
Q: Is Xtend BCAA 90 servings better than 30 servings?
Yes in terms of savings.
Ever heard cheap is expensive?
Buying the 30 servings container three times is more expensive than buying the 90 servings container once.
So it is better to get the 90 servings container and save money and the hassle of having to order your BCAA frequently.
Q: Xtend BCAA GNC Vs Xtend BCAA Amazon Vs Walmart
The best place to buy Xtend BCAA is on Amazon.
The retailer has quality and well-priced Xtend BCAA Amazon products. It also delivers products quicker than the other two retailers.
View all listing on Amazon page here!
Q: Does it have any side effects?
Xtend BCAA is made without any banned substances. It also has no known allergens or allergy-causing ingredients.
It is, therefore, very unlikely that anyone will experience any sort of negative side effect from using it.
Q: Is BCAA a fat burner?
Absolutely. It has got ingredients that put and keep the body in a fat burning state for long.
Guide: We did full review for women BCAA here
---
Amazon Disclosure: "We are a participant in the Amazon Services LLC Associates Program, an affiliate advertising program designed to provide a means for us to earn fees by linking to Amazon.com and affiliated sites."