We hope you love the top products we recommend! Please be informed if you buy something via this guide, we may get a share of sales.
For those who train hard and regularly, it could be extremely challenging to maintain progress in the strength and size department using just regular whole food.
If you fall into that category, then Optimum Nutrition Pro Gainer will greatly benefit you.
It provides a cost-effective and convenient way of including quality calories to your diet.
The Pro Gainer Optimum Nutrition has been specially designed to assist you to put on some extra weight by adding a significant quantity of additional calories in your diet, through the introduction of high-quality proteins and carbs.
Unlike most other weight gainer supplements that boost their caloric content using low-quality fats and sugars, this weight gainer protein powder utilizes an incredible mixture of complex carbohydrates, six proteins, and premium quality fats for unmatched content.

---
What is in this Pro Gainer OP?
Below is a list of the ingredients that make up Optimum Nutrition Pro Gainer
Protein blend made up of whey protein isolate, egg protein, whey protein concentrate, hydrolyzed whey peptides, glutamine peptides, and calcium caseinate;
Mineral and vitamin blend;
---
What are its benefits?
The major benefit of using this mass gainer or any premium weight gainer protein powder is that you get to ingest a considerable amount of calories within a few seconds; a thing that is nearly impossible with solid food.
With regard to what Optimum Nutrition Pro Gainer can offer over other similar products, the key defining element is in its incredible protein blend of six different proteins.
The protein blends provides includes superior proteins with varying digestion rates.
As hydrolyzed whey peptides and protein help to quickly boost your blood's levels of amino acids, calcium caseinate has a trickle effect that allows for the continuous supply of amino acids for the next few hours.
The mineral and vitamin blend is also a great addition.
They offer the body a broad variety of essential minerals and vitamins that further accelerate the process of recovery.
In addition, the aminogen and carbogen enzyme blends eliminate any digestive issues.
The two enzyme blends along with lactase ensure that you do not get to experience any gastrointestinal discomfort, whilst improving the ability of your body to absorb and use every single gram of carbohydrate and protein.
What are the available flavors?
This mass gainer supplement is available in five different tasty flavors.
They are:
Vanilla Custard

Strawberry cream

Double chocolate

Cookies and cream

Banana cream pie.
---
How and when should it be taken?
The manufacturer recommends that you mix a scoop of the supplement with 16 ounces of cold water, then shake the mixture well until everything is dissolved.
You can take the shake anytime you wish as your body will, regardless of the time, get the nutrients.
I, however, recommend taking the shake before your breakfast or even after an intense training session for the best results.
Note that a scoop serving of Pro Gainer Optimum Nutrition provides you with 60g of protein, 85g of carbohydrate, and 5g of sugar.
To increase your shake's caloric content even further, you could consider including other items like peanut butter, or nuts and fruits if you have an electric blender.
Is it really effective?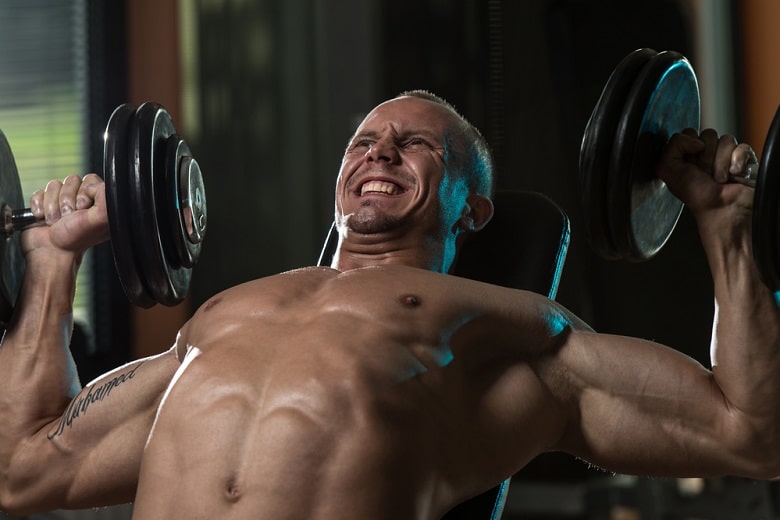 There are lots of other inferior mass gainer supplements available on the market, but almost none of them compares to Optimum Nutrition Pro Gainer.
This supplement offers a balanced supply of protein, carbs, and fats on top of a little fiber.
With proper usage and the 60g of protein, 85g of carbohydrates, and 5g of sugar per serving, this weight gainer supplement will assist you to gain lean muscle within no time.
Users rant about the effectiveness of this supplement for bulking up.
They say that it is an easy and convenient way of getting sufficient calories and protein. Others even add that it does not cause bloating like other mass gainers.
Pros
The ultimate lean mass gainer formula
Great amounts of protein per serving; 60 grams
Great amounts of carbohydrate per serving; 85 grams
Little amounts of sugar per serving; just 5 grams
Contains a blend of 6 superior proteins
Mixes easily with a spoon, shaker, or blender
Cons
Some might experience bloating or stomach upsets. 
Conclusion
Optimum Nutrition Pro Gainer is hands down one of the best weight gainer supplements available on the market.
With five different flavors to choose from, you will definitely enjoy taking this shake. What's more, its easy digestion places it at the top and a favorite among many.
It is, however, not recommendable to you this gainer supplement as your only protein source. Remember that Pro Gainer Optimum Nutrition is a SUPPLEMENT; just use it to complement your diet.

---
Amazon Disclosure: "We are a participant in the Amazon Services LLC Associates Program, an affiliate advertising program designed to provide a means for us to earn fees by linking to Amazon.com and affiliated sites."