We hope you love the top products we recommend! Please be informed if you buy something via this guide, we may get a share of sales.
This is not your usual weight gain protein powder!
Muscle Milk Gainer has been specially formulated for gym enthusiasts as well as hard gainers as it not only accelerates muscle gaining but also enhances endurance.
It's a complete protein package intended for those individuals that wish to increase their protein intake so as to pack on more muscle mass.
The amino acids and proteins utilized in this muscle milk weight gainer supplement are all-natural as they are sourced from milk.
This protein powder also comprised of carbohydrates which considerably increase energy levels and enhances overall muscle strength.
What's more, Muscle Milk Gainer Protein is lactose-free.

---
What is in Muscle Milk Gainer Protein?
Below is a list of the main ingredients contained in Muscle Milk:
This is added to improve the protein content as well as to enhance the texture and flavor of the shake.
Also known as casein, it is sourced from mammals' milk and is quite rich in protein.
It is the main ingredient in this Muscle Milk product and is often utilized as a food additive for numerous industrial purposes.
This ingredient is common in most bodybuilding supplements because it is high in protein and very low in carbohydrates. As we all know by now, protein is key to the growth of muscles.
According to various scientific studies, whey protein concentrate assists in the development of lean muscle mass and increases the size of muscles.
This is a by-product of cheese derived from cow's milk.
The fat and lactose get filtered and then get transformed into a powder. Whey protein hydrolysate is, in fact, regarded as the purest form of whey powder.
It has been found that glutamine is actually amongst the most abundant protein building blocks available in the human body.
Ample amounts of the substance are usually present in our bodies, however, extended sickness or stress could reduce these amounts.
The protein Lactoferrin releases a substance known as Lfcin, which has potent antiviral and antimicrobial properties.
Other constituting ingredients of Muscle milk weight gainer include canola oil, sunflower oil, artificial flavors and colors, sunflower oil, and medium-chain triglycerides.

---
What are its benefits?
Taking Muscle Milk Gainer has two major benefits. They are:
Builds lean muscle
Gaining lean muscle is difficult.
The worst part is that your present mass is easily lost when you consume fewer calories than what is needed by your body.
And to gain muscle, individuals embark on intense training which requires even more intake of calories.
To increase your protein intake, a supplement is definitely necessary otherwise your body will get exhausted because of too much physical exertion.
Muscle Milk Gainer Protein helps to build lean muscle within a short while via increased protein intake.
The protein and carbs present in this supplement activate the body's growth-promoting hormone, which makes it a lot simpler for the supplement's nutrients, particularly amino acids, to get to the muscles.
On top of supplying considerable amounts of protein to the body, this protein powder also keeps you full as well.
Improves energy levels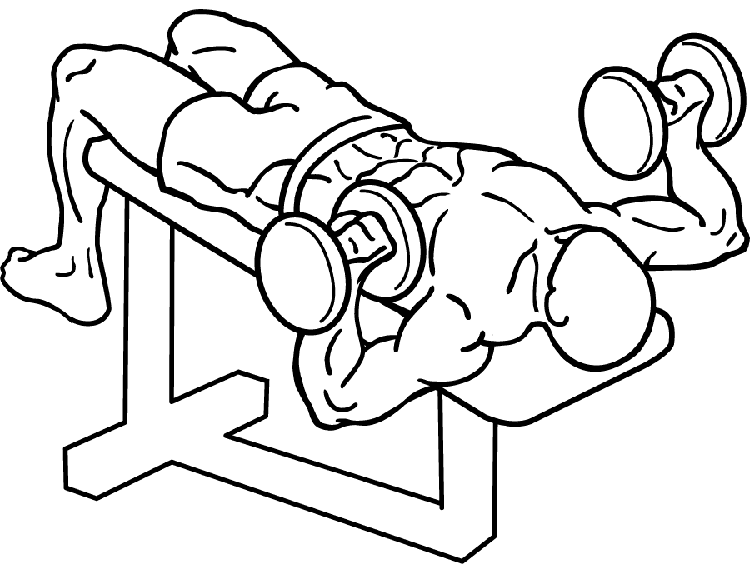 This gainer supplement is specially designed to help gym enthusiasts feel energetic and active all through their workout sessions.
The blend of superior proteins used in this supplement is meant to boost your energy levels and provide you with enough strength needed to build lean muscle.
The carbs get burned and loads of energy is released for prolonged duration, ultimately leaving you feeling energized even after an intense workout.
The released energy is evenly spread all through the parts of the body and this ensures that the body is kept fit for long.
Pros
Pleasant tasting shake
Available in a variety of flavors to pick from
Easily accessible from most online stores
Muscle milk weight gainer is loved by many fitness buffs.
Cons
Some individuals are allergic to sodium caseinate, which is one of the main ingredients
Conclusion
This gainer supplement is often used by those who find it hard to gain muscle even after intense training.
The superior blend of protein featured here allows you to realize your goal sooner than you expected.
Remember, protein intake is key when it comes to gaining lean mass and that is where such supplements step in. And thanks to its delicious flavors, you will most definitely enjoy taking your shake.

Looking for more products? View 10 top mass gaining brands here!
---
Amazon Disclosure: "We are a participant in the Amazon Services LLC Associates Program, an affiliate advertising program designed to provide a means for us to earn fees by linking to Amazon.com and affiliated sites."